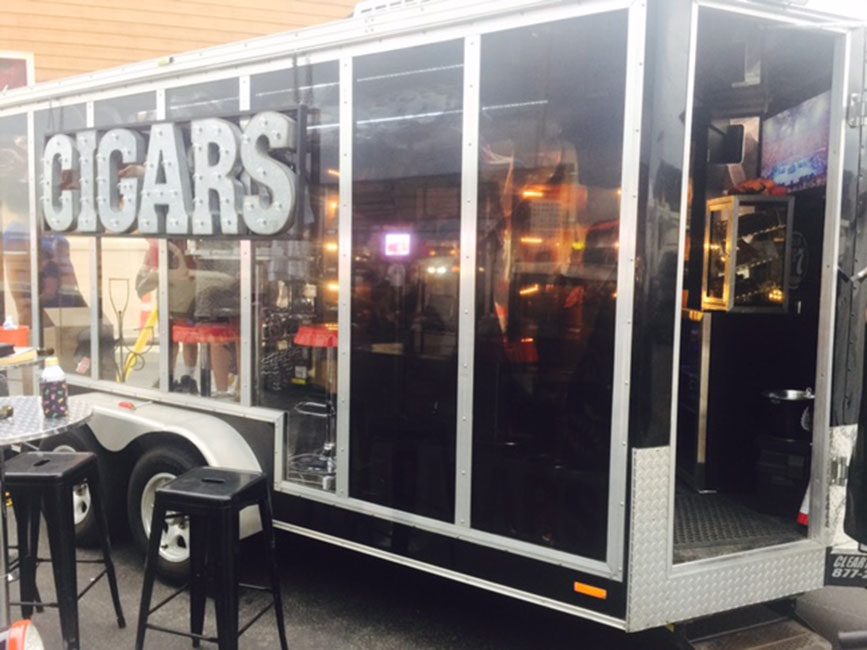 This year Ventura Cigar Company was back out at the 76th annual Sturgis Rally in South Dakota. Once again, we teamed up with our local retail partners 4 Smoking Blondes, One-Eyed Jack's Saloon, and Knight Rider shared our tasty cigars with the throngs of bikers who had made the trip out to tiny Sturgis, SD for the week of the rally.
During this week, the town of Sturgis (population 6,627) swells to over a half a million people, transforming the tiny town into a mecca of sorts for motorcycle riders from all over the world. This year attendance was considered back to 'normal', after last year's attendance being estimated at over 1 million for the rally's 75th year celebration.
The event itself got a little PSyKo…. We encountered some crazy strong weather, including a "microburst" storm that demolished some nearby vendors, extremely heavy rain, and even some hail! Despite all that, over a thousand bikers visited us to get their smoke on, who were thrilled to get a free cutter or lighter and light up a great cigar at a great price after a long day of riding in the Black Hills.
Can't wait for 2017! See you there!