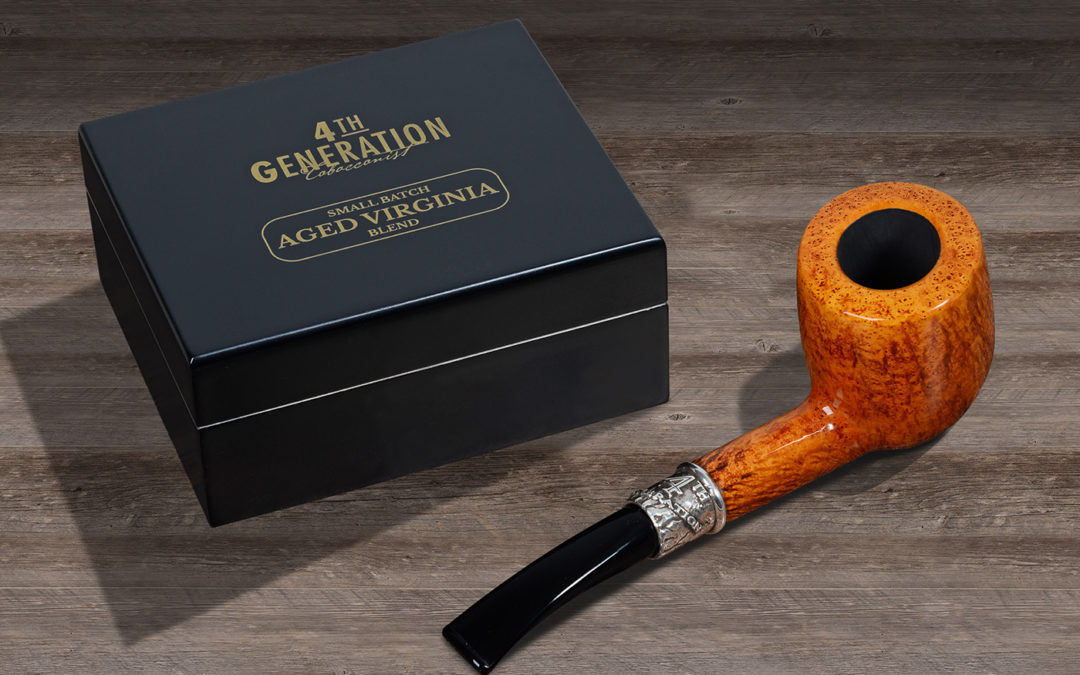 The new 2019 4th Generation Pipe Tobacco of the year has arrived. Designed to pair with the 2019 4th Generation Pipe of the Year, this year we have developed the Small Batch Aged Virginia, 4th Generation Blend of the Year. This blend is made for us by Samuel Gawith, and is a 10-year-aged Virginia, ready-rubbed, and pairs beautifully with the 2019 Pipe of the Year.
Individually packaged in a collectable wood humidor, each containing 50g of this exciting and enticing blend.
There are a limited quantity of 2,000 50g boxes available for 2019 and they will be available on a "first come, first serve" basis at the 2019 IPCPR trade show in Las Vegas.