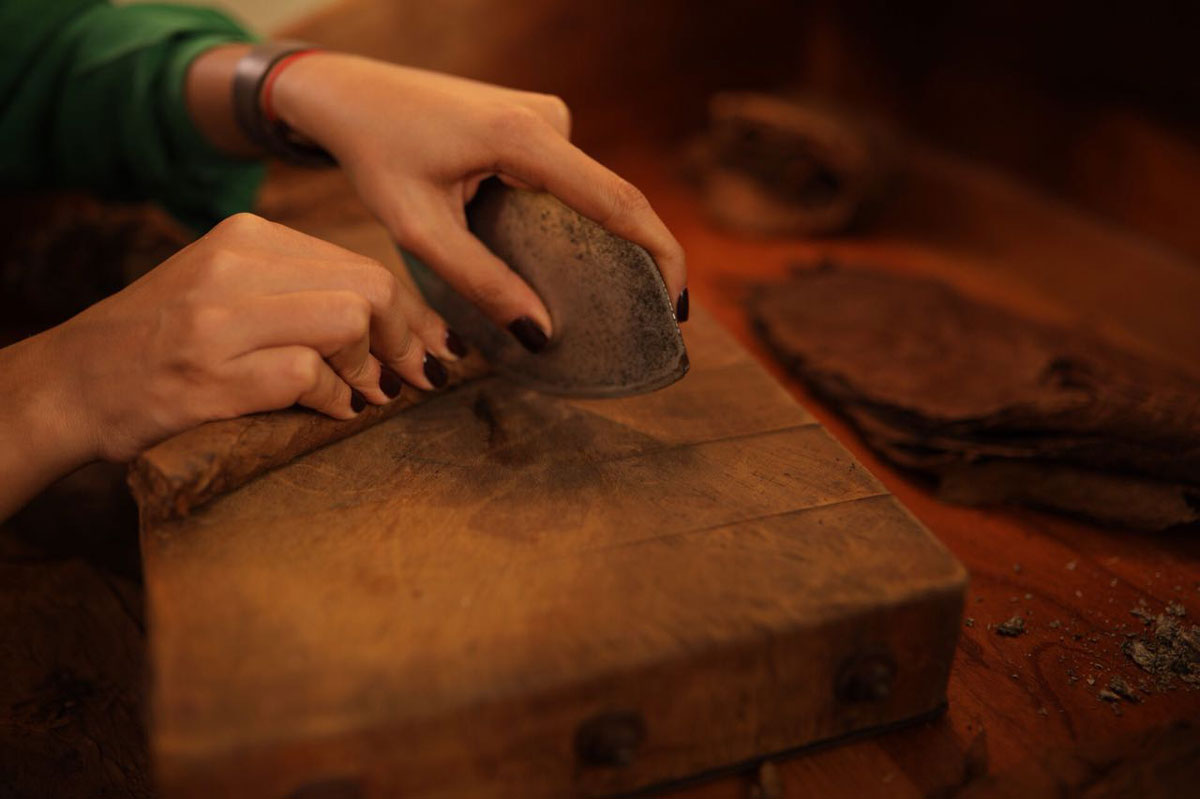 LThis July marked the most successful IPCPR show ever for Ventura Cigar Company. The top-tier tradeshow draws premium cigar makers and distributors from all over the world to Las Vegas, NV bringing together the best of the best to celebrate what's new and exciting in the cigar and pipe industry. This year, the Ventura Cigars booth was a big draw, with exciting things to share, like new launches, standout blenders like Indiana Ortez creating exclusive cigars for VCC, new partnerships that will make top products easier to find, and new retailer events and giveaways.
There are some amazing things coming soon to retailers near you. Here are a few things to keep an eye out for:
The Big Reveal: Archetype Fantasy Mini-Series
Continuing the tale of the hero's journey, Ventura Cigars brings another chapter of the Archetype cigar series to life with three new robustos: Crystals, Curses, and Cloaks. Adding new details, flavors, and mysteries to the series, it's the first project under the helm of Michael Giannini, industry veteran and Ventura Cigar's new General Manager. "We're telling a story here at Ventura Cigars," says Giannini. "Every person is on a hero's journey. Everyone has a tale to tell. With this mini-series, we invite you to savor the complexities of life. Sit, relax, enjoy, and share your story."
The Archetype Fantasy Mini-series cigars are rolled at Oliva Cigars S.A., in Esteli, Nicaragua. Each features a different rich and flavorful blend, and are slated to be available at retail in late summer/early fall.
And get ready for more to come! Says Jason Carignan, CMO of Kretek, parent company of Ventura Cigars, "We're thrilled to have Michael Giannini on the VCC team, and are excited by his first initiative, extending the Archetype line with the Fantasy Mini-series. We have a lot more blends and projects in the works, and can't wait to bring them to life."
Limited Edition, Lucky 13
Just launched at IPCPR, Case Study 13 is the latest release from Case Study, a popular line of VCC cigars. This limited edition blend was exclusively created for Ventura Cigars by the masterminds at Drew Estate, and won't last long on retailer's shelves. Keep an eye out for these sticks, and snap them up when you find them. You won't regret it.
California Meets the Island Life
We're now the exclusive distributor for Tommy Bahama lifestyle accessories and Island Lifestyle Cigars. We love these popular cigars and accessories that celebrate living the good life, so we're making them more widely available through our extensive distribution channels.