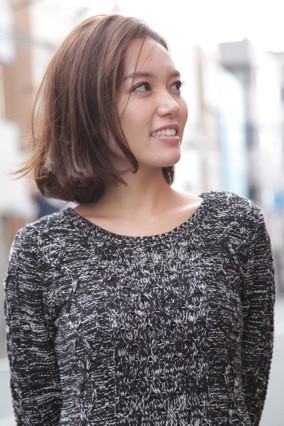 2018 is the start of a new year, and with the new year comes the most exciting collaboration in the Pipe industry in many years. 4th Generation Tobacconist has partnered with Tsuge Pipe for our 2018 Pipe of the Year. Erik Stokkebye, the patriarch of 4th Generation Tobacconist tapped Asami Kikuchi of Tsuge Pipe as the designer for the project.
Asami joined Tsuge pipe in April 2011 as an assistant of legendary pipe maker Kazuhiro Fukuda in the Ikebana production team, and debuted her first project in October of 2011.
Discovering a Designer – The Story of Asami Kikuchi by Sab Tsuge, CEO & Managing Director TSUGE Pipe Company Limited
Before introducing Asami Kikuchi's artwork, I definitely want to explain why I am strongly inspired by her work of arts. There is a freehand pipes named "IKEBANA" made by Kazuhiro Fukuda at TSUGE Pipe. There is no one of the exactly same shape nor same wood grain as the one. Even if there is a similar shape it is slightly different. It will be finished by hand-cutting from bowl to mouthpiece from materials.
These kind of pipes were born as a result of the Design Policy of Kingdom of Denmark in the 1950s. The mainstream of the pipes before were just a tool, high value-added high-ended pipes represented such as the Dunhill were not so common in the market. But in the 1960s, Danish pipe makers made pipes reminiscent of abstract art objects. After that, Danish pipe makers advanced to high value-added pipes the same level of the Dunhill. Its source is Poul Rasmussen's artwork. In the 1960's, genius pipe maker, John Micke came onstage. A pipe maker, John Micke, his work has raised freehand pipe from craftwork to artwork world.
In the 1970s, we, TSUGE also entered the world of freehand pipes with a signature of "Made in Japan" and reached the present since then. One day, a Professor Hirayama of Tama Art University (Tokyo, Japan) told me that his graduates made unique and interesting art objects as her graduation production and he wanted me to see that art objects. It was a wooden art object made by Asami Kikuchi. That was the size fits in the palm of my hand. She called this art object "TE-ASOBI = Playing with a Wood". She always put "TE-ASOBI" in her pocket, and took it around, and she was sharpening and polishing when she has a time; she even played with "TE-ASOBI" on the train to the school.
Actually, I could not find specific image of her artwork from just a conversations. But, I was surprised when I saw her artwork. The image spreading from the artwork is organic, it was an artwork that I feels even the fundamental dynamism of life. In the past, I have seen something similar to such an artwork, however all objects had purpose to use, such as a paperweight and Netsuke. In spite of without any purpose of use, all of her artwork transcended the concept of a tool. The material of the artwork is Japanese native wood. She never use high-class imported wood such as Rosewood and Mulberry. Also, she did not use lacquer nor wax for finishing. In each form, there are an edge, a pointed/ protrusion; there are also undulations and extremely refined unevenness which cannot be seen visually. It is handmade one by one only. It is somewhere different even with similar shapes if see deeply. There are an edge and a pointed, inside of the abstract form. A small wooden art object (Photo: Left) was caught my memory of which made in India when I was looking at her artworks. This shape is called Oroido in the world geometric. There are two edges in a deformed sphere. All surfaces are continuous faces. It has a mysterious shape. I thought of the two galaxies universe collided at right angles when I saw this in the first time. Although it becomes planar when looking at the photograph. But, you can understand its stereoscopic effect if you take it in your hand and rotate it.
When I looked at the Asami Kikuchi's artworks, I suddenly remembered I was gathering various shapes' stones in my childhood. I grew up on the workplace where pipe craftsmen and ivory craftsmen works, and around the residence there were craft-workers, town factories, merchant houses. However, when I went to the river in the suburbs, my heart was so excited because I could find various interesting shaped stones around. I remember that I was impressed as the child's heart since these stones were not made in the neighborhood. You can roll the stone and play in your hands, you can inflate various imaginations from its shape and pattern also. Even nowadays as my habit, I still pick up and put into my pocket if I found stones something I like on my traveling. I considers Kikuchi Asami's graduation production is consolidation of the origin of human behavior of collecting something and I thought that was expressed by the medium "A piece of Wood". In that time, I was sure that her artwork has something close to the pipe, therefore I convinced and encouraged her and asked her to join TSUGE Pipe and make a pipe.
After that, she joined us and learned spirits of craftsmanship and basics of pipe making from our Legend, Kazuhiro Fukuda with his experience of 65 years pipe making at TSUGE Pipe. Asami Kikuchi was debuted in October 2011, she is making a new generation of IKEBANA of TSUGE as a successor of Kazuhiro Fukuda.