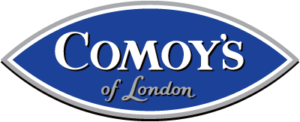 The gentleman's choice since 1825.
Francois Comoy started it all in the early 1800s in St. Claude, France, when he became one of the first to make pipes out of briar roots.
In the late 1800s, Francois' son, Henry, moved the business to London where with the help of his brothers, he achieved great success as a pipe maker and was famed for coining the appellation "London Made." The Comoy pipes were initially launched in the U.S. market in the early 1920s and by the 1980s were one of the country's best-selling pipe lines.